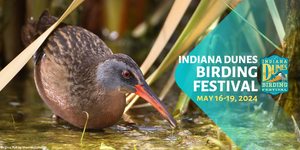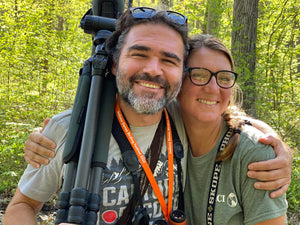 Indiana Dunes Birding Festival
The Indiana Dunes Birding Festival is an annual event hosted by the Indiana Audubon Society that showcases the abundance of migratory birds in the Indiana Dunes.
Birding in the Indiana Dunes is the best the state has to offer. With its rich biodiversity, varying habitats and miles of Lake Michigan shoreline, the Indiana Dunes is a hotspot for migrant  birds. The Indiana Dunes Birding Festival celebrates the dunes area's rich biodiversity and bird watching opportunities with the goal of positively impacting visitors and local residents through environmental education, conservation initiatives, and support of the local economy.
Browse our Merchandise!
All proceeds benefit the Indiana Audubon Society to help further their mission.  Click here to access our store! 

Kristina Knowski is our featured artist and has been producing the annual fine art prints since 2016. You can learn more about Kristina at KristinaKnowski.com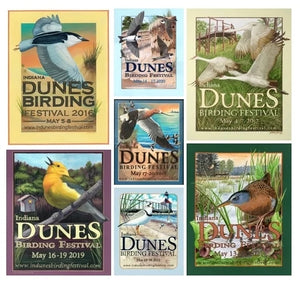 Indiana Audubon Statement of Inclusivity, Equity and Diversity